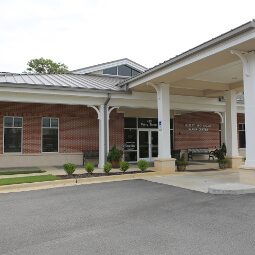 Harris Center
425 Perry St
Phone: (334) 501-2930
Hours:

M-F: 8AM-5PM

Ann Bergman
Public Relations Specialist
Phone: (334) 501-2936
Email: abergman@auburnalabama.org
Pickleball Weekly Games
Samford Pickleball and Tennis Courts - 901 E Samford Ave. 6 new outdoor pickleball courts on the lower level. 4 outdoor tennis/pickleball courts on the main level.
Scheduled group play - newcomers welcome and encouraged!
Monday - Friday 6:30 - 8:00am
Tuesday and Thursday 5:30pm Beginners
Wednesday and Friday 8:15 - 10:00am
Monday, Wednesday and Friday 5:30pm
Saturday 8am
Frank Brown Recreation Center (daylight hours only) 235 Opelika Rd
2 outdoor courts. Court time can be reserved for one-hour time slots 24 hours in advance by calling (334)501-2950
Dean Road Indoor courts -307 S Dean St 2 Indoor courts. Monday - Friday 8-11am, inclement weather only. Registration required upon arrival each quarter.
FREE to the public!